Singing Talent Search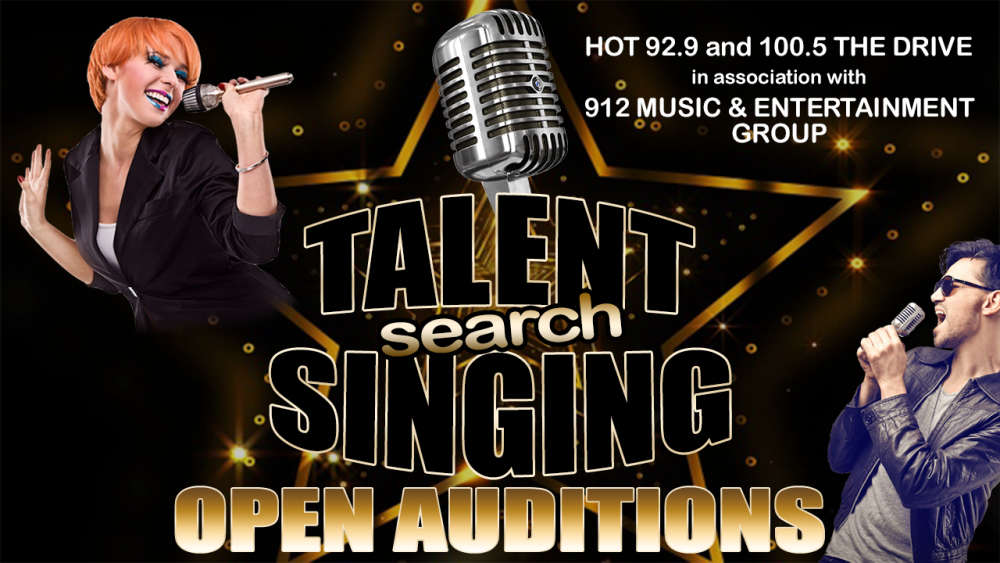 Are you between the ages of 18 & 25?
Do you sing R&B, Pop, Indie, or Alternative music?*
Do you have the TALENT and DRIVE to break into the music industry?
If you answered "YES" to all 3 questions, please keep reading...
HOT 92.9 & 100.5 The Drive, in association with the 912 Music and Entertainment Group are looking for STARS in the Binghamton area. If you think you have what it takes, send us an MP3 audition demonstrating your talent below.
We'll choose 10 semi-finalists to move on to LIVE AUDITIONS on Friday night, November 11th at Touch of Texas. You'll perform in front of music and entertainment industry executives, along with the general public for your chance to be the next big thing!
Online auditions are open until Sunday, October 30th at midnight. Submissions can be A Capella or with Instrumental Background Music and must be MP3 only. No other file types or videos will be accepted.
Singers receiving a call-back will be notified by phone and/or email so please make sure to provide accurate information. HOT 92.9 / 100.5 The Drive / 912 Music & Entertainment Group are not responsible for your missed opportunity if we cannot reach you.
*At the discretion of the program committee, a theatrical solo, folk, art or foreign composition may be permitted.